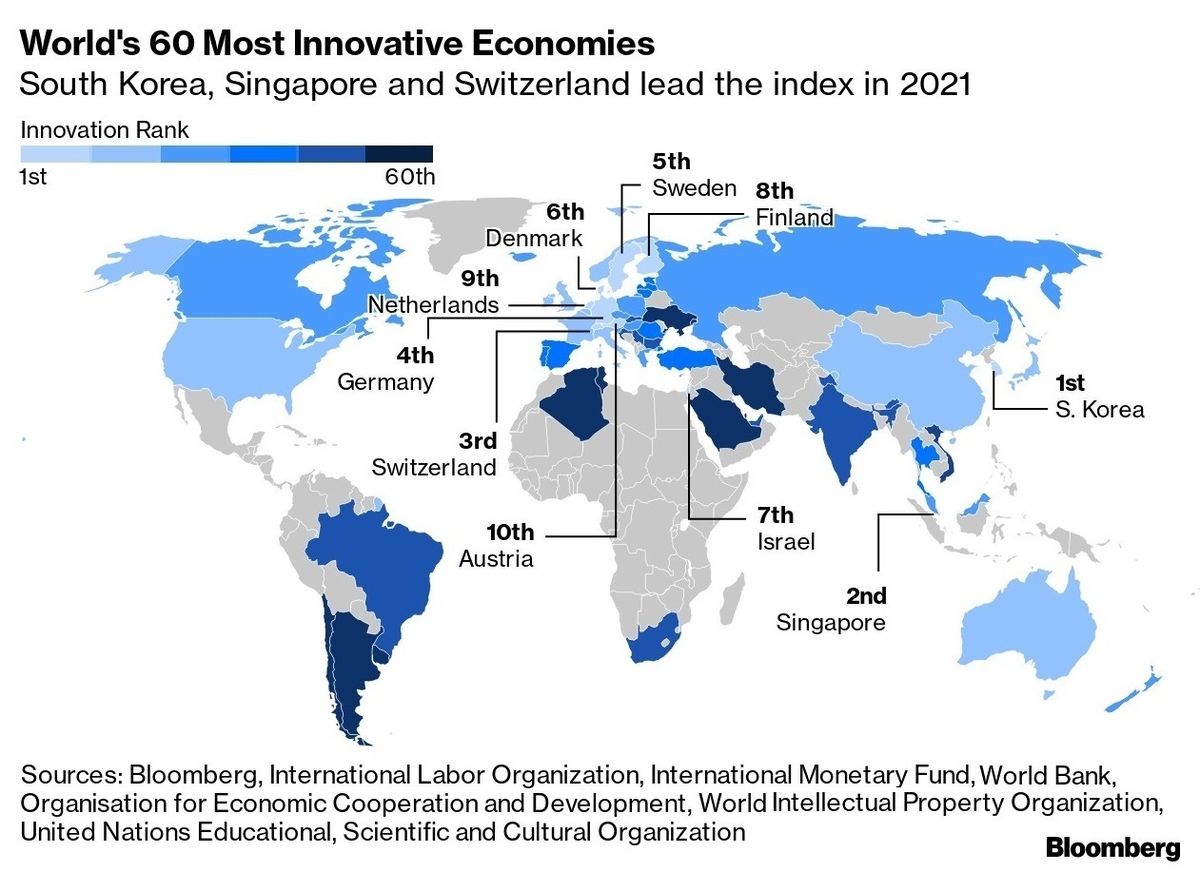 Switzerland is the Most Innovative Country in Europe
In the most recent edition of the Bloomberg Innovation Index, Switzerland was ranked in third place globally. It has therefore risen by one place against the prior year's rankings, with only South Korea and Singapore now placed ahead of Switzerland. This means that Switzerland is the most innovative country in Europe.


In total, 60 countries are ranked in the index. The Bloomberg index analyzes dozens of criteria using seven equally weighted metrics, including research and development spending, manufacturing capability and concentration of high-tech public companies. A maximum score of 100 points is on offer to the respective countries.
The 2021 rankings reflect a world where the fight against Covid-19 has brought innovation to the fore - from government efforts to contain the pandemic, to the digital infrastructure that's allowed economies to work through it, and the race to develop vaccines that can end it. "Innovation is often measured by new ideas, new products and new services," said Catherine Mann, global chief economist at Citigroup Inc., but it's their "diffusion and adoption" that is the real metric of success.

This year, Switzerland achieved a total score of 87.60 points, performing particularly well in the area of research and development. In terms of research intensity, Switzerland was ranked third, while it took fourth place for concentration of researchers.

Link:
https://www.s-ge.com/en/article/news/20211-ranking-bloomberginnovationindex
https://www.bloombergquint.com/global-economics/south-korea-leads-world-in-innovation-u-s-drops-out-of-top-10