Organizers  

 

News

Photos from SP-5 conference are available here >>
Dear colleagues!
We are glad to inform that the 5-th International Conference on "Semiconductor Photochemistry, SP5", which took place on July 27-31, 2015 in Saint-Petersburg (Peterhof) on the basis of the St.Petersburg State University was a complete success.

We would like to thank everybody who helped make SP5 a successful conference, expressed an interest and participated in the event! 
---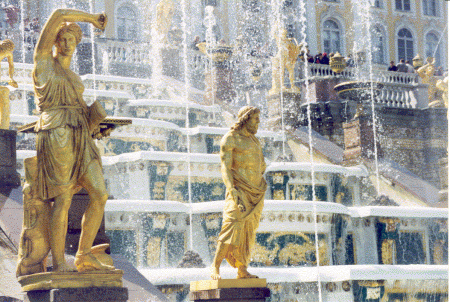 Dear colleagues,

On behalf of the International Scientific Committee and Organizing Committee I cordially invite you to take part in the 5-th International Conference on "Semiconductor Photochemistry, SP5". The SP5 Conference will be held in St. Petersburg (Russia) from 27th to 31th  of July, 2015.
The aim of the conference is to cover recent developments in the area of semiconductor photochemistry and photocatalysis. The conference program will consist of Plenary Lectures, Oral Communications and Student Paper Communications, complemented by Poster Sessions.
The conference will deal with the following topics: 
Solar to Electricity Conversion (DSSCs)

Solar to Chemical Energy Conversion (Water splitting and CO2 reduction)

Air and Water Remediation

Photosterilisation, Self Cleaning Surfaces

Organic Photosynthesis

New Photoactive Materials

Mechanistic Studies, Engineering, Modelling

Commercial Applications, Standardization

 
We look forward to welcoming you in Saint-Petersburg!
Prof. Alexei Emeline 
Chairman of the SP5
St. Petersburg State University
About the Conference
The Conference will be organized by Saint-Petersburg State University and held at the University Campus in a picturesque and majestic area of Peterhof park-and-palace ensembles. Social events include visits of historical sights of Saint-Petersburg and its suburbs: Peterhof, Tsarskoye Selo, Pavlovsk and others.
gg
This SP5 Conference will provide a versatile platform for formal and informal discussions with colleagues both from academia and industry, and foster new collaborations and partnerships.